Ocala FL Kodiak EV Golf Carts
Cutting-Edge
KODIAK EV
GOLF CARTS
Effortless And Reliable Golf Cart Solutions
With a wide range of models and options to choose from, Kodiak Electric Vehicle has something for everyone.
Kodiak EV Models
RIDE IN COMFORT AND STYLE
Elevate your every day with our cutting-edge Kodiak Lithium Ion-powered electric carts – Where form meets function and American craftsmanship.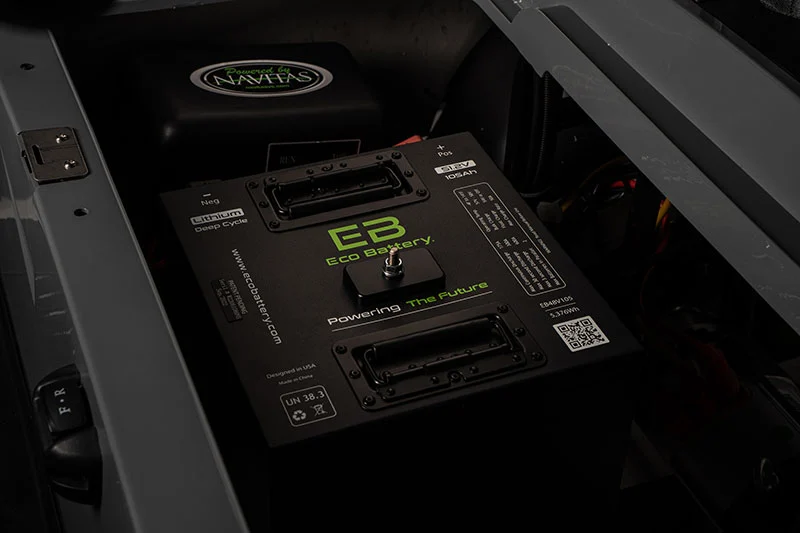 Eco Battery Warranty
8-Year Pro-Rated
Eco Battery, LLC (the Manufacturer, hereafter "Eco Battery") warrants each Eco Battery branded Lithium Iron Phosphate (LiFePO4) battery ("the Battery") sold by Eco Battery or any of its authorized distributors or dealers, to be free of manufacturers defects for a period of 8 years ("the Warranty Period") from the date of sale as determined by customer's sales receipt. NON-TRANSFERABLE This Limited Warranty is to the original purchaser of the Battery and is not transferable to any other person or entity.
KODIAK EV | 2-YEAR LIMITED WARRANTY
The Kodiak EV carts come with a 2-year limited warranty and run on Eco Battery Lithium Ion batteries. 
Eco Battery Lithium Ion batteries offer an 8-Year pro-rated replacement warranty through Kodiak EV.
"This family business is fantastic. I bought our cart here over two years ago, no pressure sales, even suggested to me to go check out other dealers first. No need, very trustworthy family… I will be a loyal customer because of this business model."
Jeff
"Our experience with STM Golf Carts was incredibly smooth from beginning to end… We loved the fact that this is a family-owned business with no pressure sales at all. They are totally customer-focused – excellent, excellent people and business. Our neighbors recommended them and we are very happy we listened."
"I've known the folks at STM for over 4 yrs and have experienced a level of customer service that every business should strive for. These are good people who run a good business."
"No pressure, lots of information and very well informed. They offer a great product and prices that beats everyone else. Great family business that gives back to the community with their services."